Did you know that you can make WAY more than minimum wage just by typing a few words and writing silly smut stories for a few hours?
And did you know that some people make THOUSANDS every month just doing that? Wouldn't it be nice to be able to build a small business that brings in money every single month for life?
And wouldn't it be nice if you could work around your own schedule and not have to deal with a boss or annoying co-workers?
All you have to do is roll out of bed in the morning, drink some coffee, and write for a few hours before submitting your work to Amazon where it will earn you royalties for life without having to do anything else!
A few years ago I didn't believe anything like this was possible...but now I'm 100% proof that it is!
I'm going to let you in on a big secret...I write erotica in my spare time! And guess what? I make more than most minimum wage jobs while only working less than 10 hours a month!
In fact, last month I pulled in $180/hour writing erotica! That's like big time lawyer money!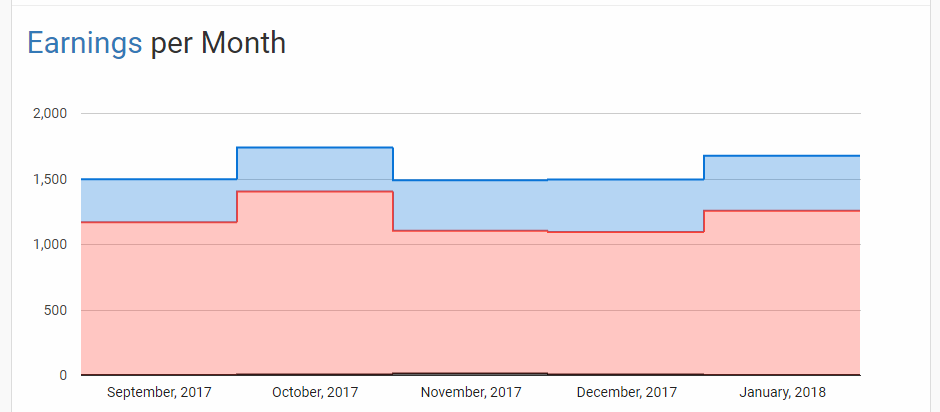 So...how in the world did I get started on this journey? Well, I read a blog post about a successful erotica author and he made it sound easy so I decided to give it a try.
Over the next week I spent hours and hours writing my first book. And when I hit that big fat publish button for the first time, I was sweating bullets!
Would people actually read my book? Would it really sell? What if it completely bombed?!
...well later that night I went to my friend's house to watch a football game. I checked my dashboard and I had made my very first sale!
I made a whopping $2 from my first book sale!
At that point, I thought I was king of the world. I would run a big successful erotica publishing empire and take over the world!
Well, it didn't turn out to be as easy as I thought. I struggled hard to make any decent money for the first 5 - 6 months to be honest.
I made a ton of mistakes. My cover designs were repulsive and turning away readers. I had no idea how to do keyword research and show up first on Amazon sales pages.
And to make matters worse, Amazon even banned several of my books and threatened to shut down my account!
However, I grinded and grinded and never gave up. I did everything I could to learn the Secret Formula to sell erotica.
I became OBSESSED with learning this process. I read and studied other great authors.
I was struggling...but then the pieces finally began clicking into place and I developed a new Full Proof System to research, write, and sell erotica on Amazon.
Today, I have published dozens and dozens of books. I have made over $30,000 dollars and I make money every single day whether I write new books or not.
This year I will make ~$30,000 selling erotica and I'm going to teach you how to make money doing this too while only working part time.